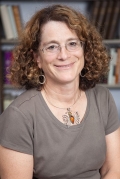 I am a child, adult and adolescent psychiatrist and psychoanalyst practicing on the Upper West Side of Manhattan, just off Central Park West. I offer psychotherapy, in conjunction with pharmacotherapy if needed, for adults and children of all ages, and offer psychoanalysis for individuals when indicated. I am board-certified in Psychiatry, Child and Adolescent Psychiatry, and Internal Medicine.
I deal with a number of complex disorders, including mood and anxiety disorders in both children and adults, eating disorders in children and young adults, personality disorders in adults, including borderline and narcissistic disorders, and attentional and behavioural disorders in children and adolescents.
I try to help my patients reach healthier, more adaptive and satisfying resolutions of life conflicts, and to feel more effective and happier in work and love. With children and adolescents, I work to help them to achieve more age-appropriate developmental functioning than they may have hitherto demonstrated, and achieve goals, be they social, academic, or intrafamilial, that they may have been struggling with.
Treatment begins with a consultation which usually occurs over the course of a few sessions, to determine what modality and frequency of therapy may be indicated, and to ensure that a positive therapeutic alliance is formed. In the case of children and adolescents, the initial consultation is almost always with the parents so I can obtain a full developmental history and a sense of the child's environment and family expectations.
I do include psychopharmacology in my armamentarium, though there is not initially a presumption that medication will be necessary or prescribed. I occasionally consult as a psychopharmacologist for non-medical colleagues who feel their patients would benefit from such consultation.
Naemi Stilman, MD
Specialties:
ADD/ADHD
Adolescent
Adults
Anxiety
Asperger's Syndrome
Children
Depression
Divorce Counseling
Eating Disorders
Marriage/Family
Medical Issues
Medicine
Mood Disorders
Obsessive Compulsive Disorder
Psychopharmacology
Women's Issues